Poker Social: Vacanze dal Poker e Grandi Annunci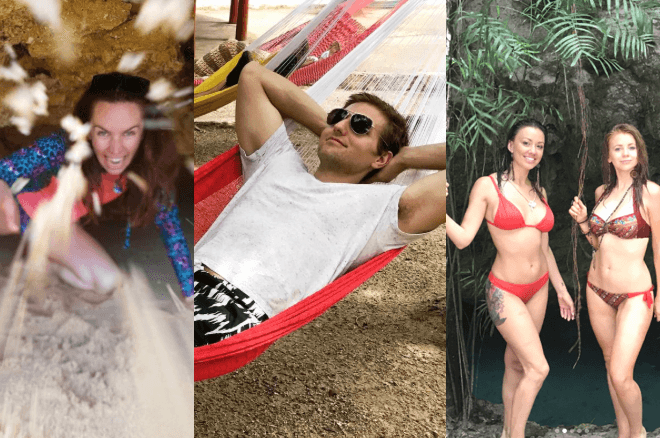 La crew del WPT lavora sodo.
Bellezze al bagno.
Perché questo selfie non ha più like?
@jaredjaffee21 @LivePokerRoom @WPT @NandosUSA This tweet written inside of Nandos. https://t.co/XHxOYRbXJF

— Christian Harder (@realcharder30)
L'hockey sbarca ufficialmente a Vegas! Daniel sarà il fan numero uno.
Vivi seduta su un albero...
Migliori amici.
I am happy met DK for long time ago, we r the best friend, we work at same company team pro, who said men n woman c… https://t.co/Vr9afYd5cy

— kitty kuo thomas (@kittykuopoker)
Ti sposi? Congratulazioni! Che anno.
Che carino! Un bel modo per fare pausa dal poker.
L'Hansen seduto
Riprenditi presto, ometto.
Lezione: meglio non far arrabbiare Liv.
Questi due concorrono al premio di miglior coppia.
La next generation del poker. Congratulazioni.
Occhio ai segni dei lacci!
Ha! Yes!