Event 3 - $1,500 Pot Limit Hold'em
Giorni 2
Event 3 - $1,500 Pot Limit Hold'em
Giorno 2 completo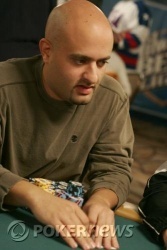 Allora, con la partenza di Ryan Fair che decreta la fine del gioco, possiamo ufficialmente andare a riposarci.

Domani il tavolo finale e' in programma di iniziare alle 2pm, con l'attuale chip leader American pro Joe Tehan. A former college player, Joe si e' trasferito aLas Vegas per dedicarsi al gioco full-time, e subito e' salito alla ribalta quando ha trionfato al 2006 WPT Mandalay Bay Poker Championship con una vincita di un milione di dollari.

Ora al comando qui a Rio, puo' Joe aggiungere un braccialetto del World Series of Poker bracelet alla sua lista di successi? A domani con me e Dana per seguire tutte le azioni del tavolo finale $1,500 Pot Limit Hold'Em Freezeout.
Joe Tehan -- 458,000
Jacobo Fernandez -- 428,000
Robert Lipkin -- 305,000
Al Barbieri -- 271,000
Russell Harriman -- 242,000
Zachary King -- 139,000
David Singer -- 83,000
Gregory Alston -- 75,000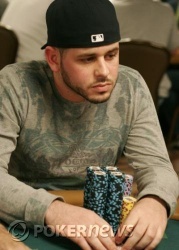 Sono bastate tre mani.

Al Barbieri rilanciaa 28,000 in early position; Ryan Fair fino a 70,000 dal hijack seat. Chiamato.

Al flop scendono Q-Q-10 e Barbieri punta le rimanenti 40,000. Ryan Fair, ha quasi lo stesso stack 39,000, chiama in all in.

Al Barbieri: A-Q
Ryan Fair: Jacks

Niente miracoli per Fair, è quindi composto il tavolo finale.
Livello: 16
Bui: 4,000/8,000
Ante: 0
Si decide per la pausa adesso piuttosto che aspettare di essere in nove. Sono tutti seduti ad un tavolo, ecco i seats e il chip count:

1 Russell Harriman - 210,000
2 Joe Tehan - 410,000
3 Jacobo Fernandez - 440,000
4 Zachary King - 140,000
5 Al Barbieri - 125,000
6 Gregory Alston - 167,000
7 Ryan Fair - 120,000
8 Glen Bean - 130,000
9 David Singer - 105,000
10 Robert Lipkin - 230,000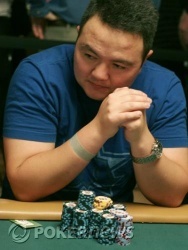 With Jacobo Fernandez complete lo SB Brandon Schaefer check dal BB,
al flop, Jacobo punta il pot. Brandon risponde puntando ancora il pot, Jacobo rilancia coprendo Brandon.

Brandon infine chiama con
contro Jacobo
.
al turn e
al river, il popolare Shaefer è fuori.
Doug Carli raise a 21,000 in late position, rimanendo con 3,500 , Jacobo Fernandez chiama.

Al flop
e Carli va all in; Fernandez chiama. Carli è avanti con
Fernandez ha
, Fernandez trova un
al turn,
al river, e Carli è eliminato.
Zachary King raise a 16,000 dal cutoff, ormai short-stacked Philip Yeh va all in di 39,000 dal bottone. Chiamato.

Yeh ha
, King
.
al board, Yeh eliminato.