The Featured Table
Livello 1 : 2,500/5,000, 0 ante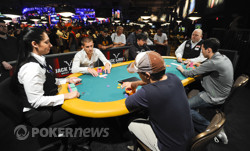 Table 286 is being played over on the third featured table in the new Purple section of the Amazon Room.
In the near match, Anthony Guetti took his full 1.2 million chip stack to begin the match, while his opponent Jake Cody took just one bullet of 400,000. The two men have been playing big preflop pots with not much action thereafter.
In the Gus Hansen vs. Matt Marafioti match, both men have started with just 400,000, and they're playing small pots so far.